April Fools
Broadway Presents: Cur-Tailed, The Musical!
April 1, 2021



Even though we can all agree that a muscial based on the life of Christy would be epic...this is just an April Fools prank from the twisted minds of Patty and Ann. Hope you enjoyed it!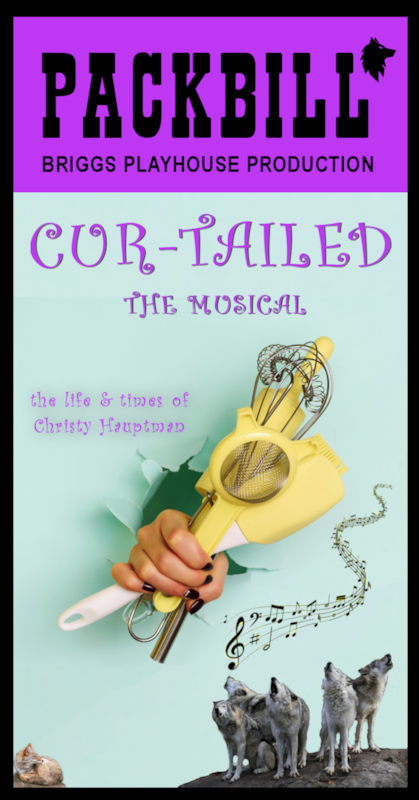 The passion! The danger! The amazing life of Christy Hauptman! "At last, I can tell my whole story," says Ms. Hauptman. "I can't wait to share with my fans everywhere about how I've been so mistreated!"

Set to ear-worming tunes that will haunt you for the rest of your days! As a bonus, there are even some of her original recipes set to music that will have you dancing around your kitchen to create homemade everything - choreography included! "Don't Use Grocery Store Pasta" is sure to be a Top 40 Hit!

A sequel to Flea Bitten, the 2020 runaway best selling novel, Cur-Tailed The Musical continues the fascinating saga of Christy's exciting life, including updates in her lawsuit against the creators of the cruel Facebook memes "Don't be a Christy." In addition to edge-of-your-seat-suspense, the musical will also share important household hints, such as the removal of blue dye from one's skin without drying it out. "Moisturize, Moisturize, Moisturize" is a catchy ditty that's sure to lift your spirits!

To the great joy of audiences everywhere, Cur-Tailed, The Musical will debut in New York and travel around the world. Offers for a series from HBO, Netflix and Amazon are expected!